Seventh Executive Committee Members: 2020-2022
---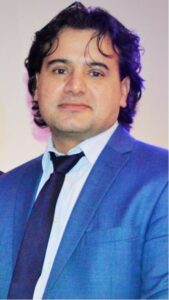 Madhav Parajuli (President)
Mr Parajuli is a passionate academic, who firmly believes that knowledge is the only power which can transform the world in every possible way. He holds MA in Economics from Tribhuvan University, MBA from Paris Graduate School of Management, MA in Mathematics Education from King's College London, Post Graduate Certificate in Education (PGCE) from University College London and Qualified Teaching Status (QTS) from Department for Education, England. He advocates the importance of mastery method in the Teaching and Learning of Mathematics and is also associated with United Kingdom Mathematics Trust (UKMT) and National Centre for Excellence in the Teaching of Mathematics (NCETM). He works for King Henry School as a fully qualified teacher of Mathematics up to A-Level with a lead role over Gifted and Talented students. He lives with his family; his wife Pranita, his daughter Mahima and his son Noble.
---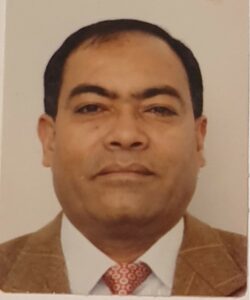 Yam Raya (Vice-President)
Mr Raya was born in Dhankuta, Nepal. He holds MA Anthropology from Tribhuvan University, Kathmandu and MSc Social Research from University of Surrey, Guildford, UK. He has more than 10 years of work experience as development professional with organisations including Pakhribas Agricultural Centre; Koshi Hills Development Programme (KHDP-K3); Nepal-UK Community Forestry Project and Livelihoods and Forestry Programme as bi-lateral projects with support of UK government funding and government of Nepal. He has been working as Director with charity organisation 'Community Empowerment & Support Initiatives (CESI-UK) based in Greenwich Borough, London, UK for the last 10 years. His interest and expertise include project management, project bid writing, project planning, monitoring & evaluation, social research and statistical data modelling. He lives with family, wife Ganga Thapa Raya and son Sanjaya Raya.
---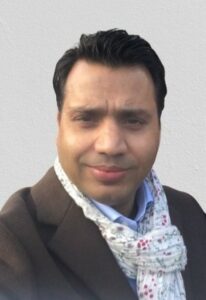 Dileep Paudel (Secretary)
Mr Paudel studied MSc in Development Studies from the SOAS, University of London, MA in English from Tribhuvan University and also holds MA in Sociology from Purbanchal University, Nepal. He currently works for King's College University Hospital, NHS Foundation Trust. Besides his work, he actively involves in several commercial and social enterprises. He is married with Bandana Uprety and they have two children Aeneas and Arnesh.
---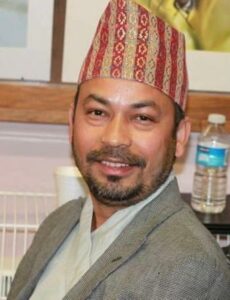 Govinda Mahat (Treasurer)
Mr Mahat holds Master's Degree in Economics from KU, Nainital, India. He lives in Plumstead with his beautiful family; wife Saru, daughter Shreya and son Samir.
---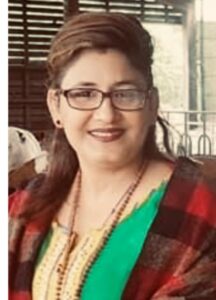 Sabita Giri (Joint-Secretary)
Sabita Giri is a registered Dental Nurse in the UK and a qualified beauty therapist with a Masters degree in Rural Development from Tribhuvan University, Nepal. She was among the founding batch of professionals at Rural Development Bank, Nepal, where she worked for 8 years before moving onto a managerial role at American  Life Insurance Company, Nepal, for 3 years. As a proactive member of the community, she has a keen interest in social mobility and a deep passion for religious spirituality.
---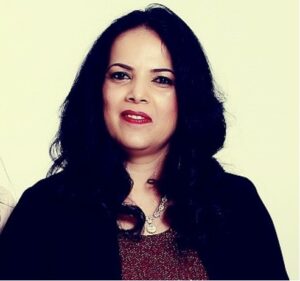 Jamuna Neupane (Member)
Mrs NeupaneI was born in Chitwan, Nepal. She holds Master's in Economics from TU KTM Nepal. She is passionate about supporting communities and was part of Social Welfare Council in Kathmandu.  Currently, she is working as an Early Years Consultant in Greenwich. She likes to travel, do Yoga, listen music in her spare time.
---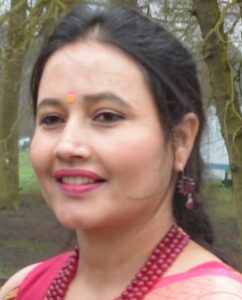 Kalpana Pandit (Member)
Mrs Pandit is a passionate social worker. She holds Master's degree in Sociology. She worked for Nepal Government for almost 2 decades.
---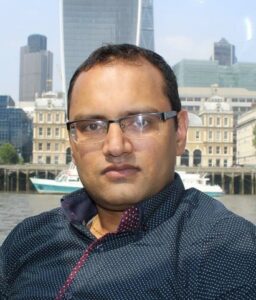 Ramesh Tripathi (Member)
Mr. Tripathi was born in Pokhara, Nepal. He studied MSc in Software engineering from De Montfort University, Leicester. He currently lives in Erith and works as a software professional in MillerTech, London.
---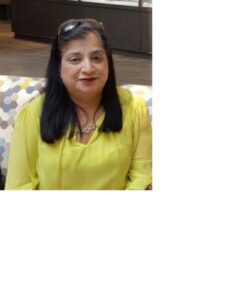 Shobha Pandey (Member)
Mrs Pandey works as a lecturer at Arden University, London. She lives in Welling, Kent with her family. She is passionate about serving for the well-being of the Nepalese Community in every possible way.
---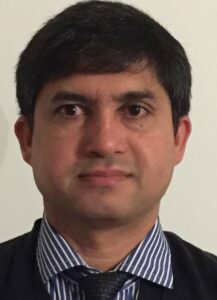 Sudarshan Ruwali (Member)
Mr Ruwali is a key member of Nepalese Community Watford with special interest in promoting the Nepalese Language & Culture to the younger generation. He holds degree of MBA in Financial Management, worked in Nepal as Micro Finance Specialist and Currently in the UK working in Property Finance.
---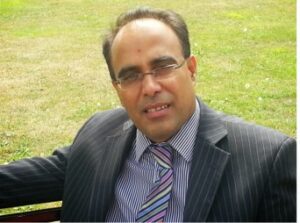 Udaya Lamsal (Member)
Mr Lamsal holds BSc, BEd, CeMAP, FCCA. He is a Chartered Certified Accountant as well as Mortgage & Protection Advisor. Mr Lamsal started his profession in Teaching for 10 years followed by upto 19 years in Accounting, General Taxation & Financial Advisory. He Currently resides in Welling Kent.